WE'RE ALL ABOUT THE CELEBRATION
TMOTC is a professional wedding entertainment company from Richmond, VA, specializing in music, photo booth & lighting services. Our mission is to provide our couples with a superior service, using our extensive experience in the entertainment industry, to help create a personalized and stress-free wedding day for you. We're passionate about what we do, so we pride ourselves in excellent executions, perfect presentations, and being Djs who actually read crowds, transition gracefully and get all of your guests on the dance floor and into the celebration!
THE COMPANY

LOVE

WILL KEEP US TOGETHER

We know what an imperfect wedding day is like. With all of the best Dj's in our bridal party, we went with a local club Dj, whose amp blew during the ceremony, so we had no music during our reception. We hired a family friend to do the photography, who showed up with a point and shoot camera, so our wedding photos were awful. This is why we are so passionate about giving couples what we didn't have, a perfect stress-free wedding experience!

​

Adolphus has the musical past so he handles the Djs, while Kaila uses her years of patience posing families at Olan Mills to create a seriously one-of-a-kind photo booth experience! We've been married for 2 decades and love working together MOST of the time. We have 3 sons (Jaylen, Justin & Jordan and a teacup Maltese named Diamond.




ADOLPHUS & KAILA MAPLES

THE OWNER

Adolphus "Danja Mowf" Maples , the son of a seventies soul singer, who for fun would dig through his daddy's records, 8-tracks and reel to reels for the hidden gems. In the 80's he fell in love with hip-hop, but also needed his MTV! He was privileged to exist through many years of musical explorations, experimentations and transformations. In the 90s he produced songs from his daddy's records, and followed dreams to be a famous rapper. He was signed to a major record deal with fellow Virginian, Missy Elliot, and performed alongside fallen songstress Aaliyah. He's performed on stage in front of thousands, yet is probably most proud to be the favorite DJ of his son's 3rd grade class! He's a club DJ, who has unexpectedly authored some of the most memorable nights of people who don't remember how they got where they woke up. He's a radio Dj who has the clean versions of songs we really never want to hear clean. He has ADD, which leaves him creatively focused, and OCD which renders him musically meticulous. He's a professional perfectionist, and just the type of person to trust with one of your most precious memories.
We have everything you need to make your day special under one roof. Ask about some of our awesome add-ons!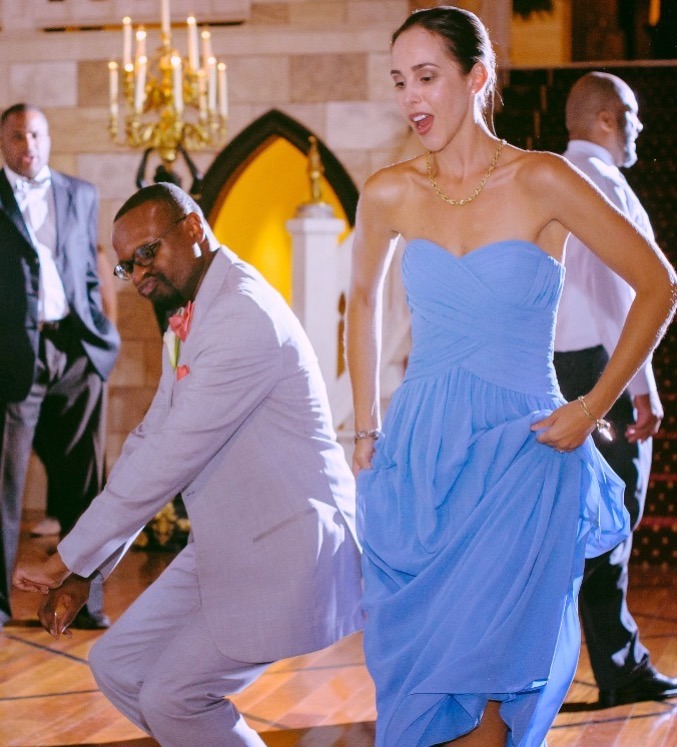 01. MUSIC
When you want your special day to be a real party, trust a MASTER.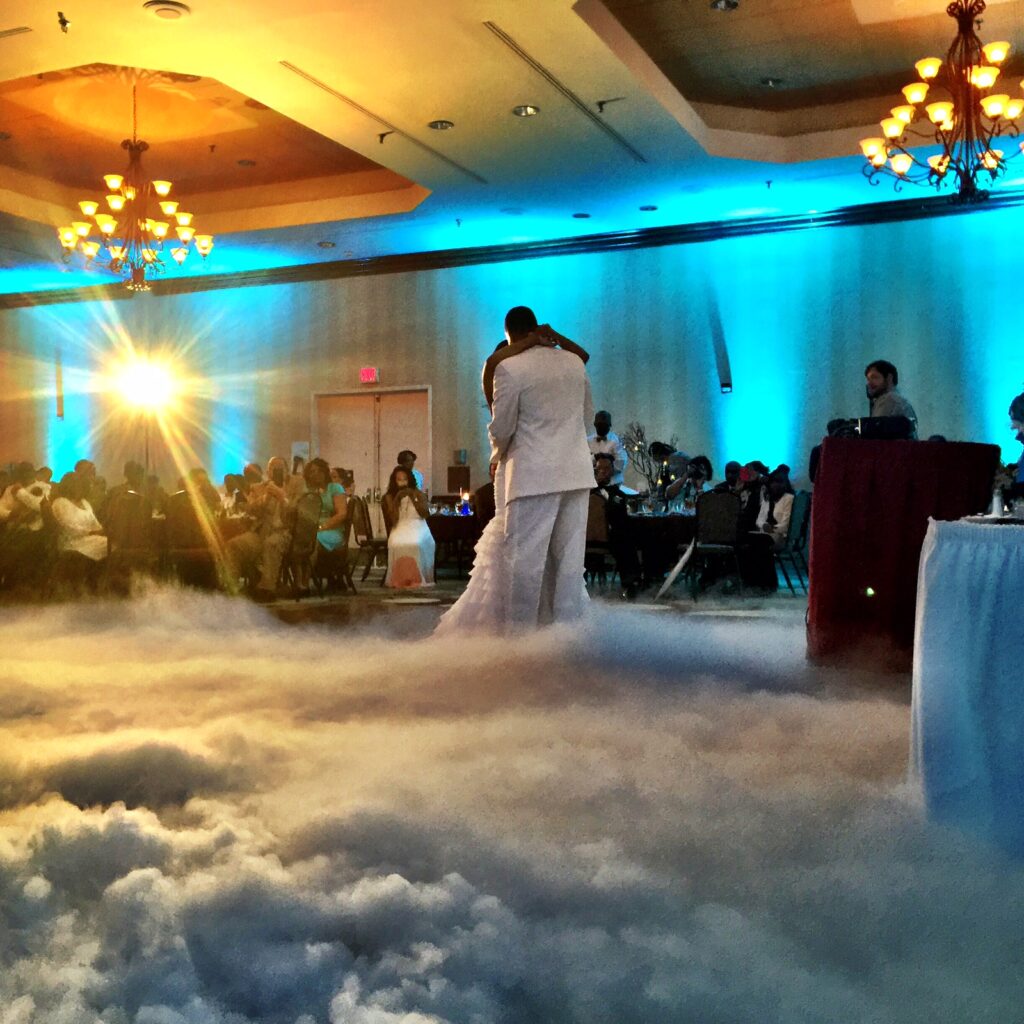 02. LIGHTING
Dancing on a cloud | Turquoise uplighting | Monogram + pin lighting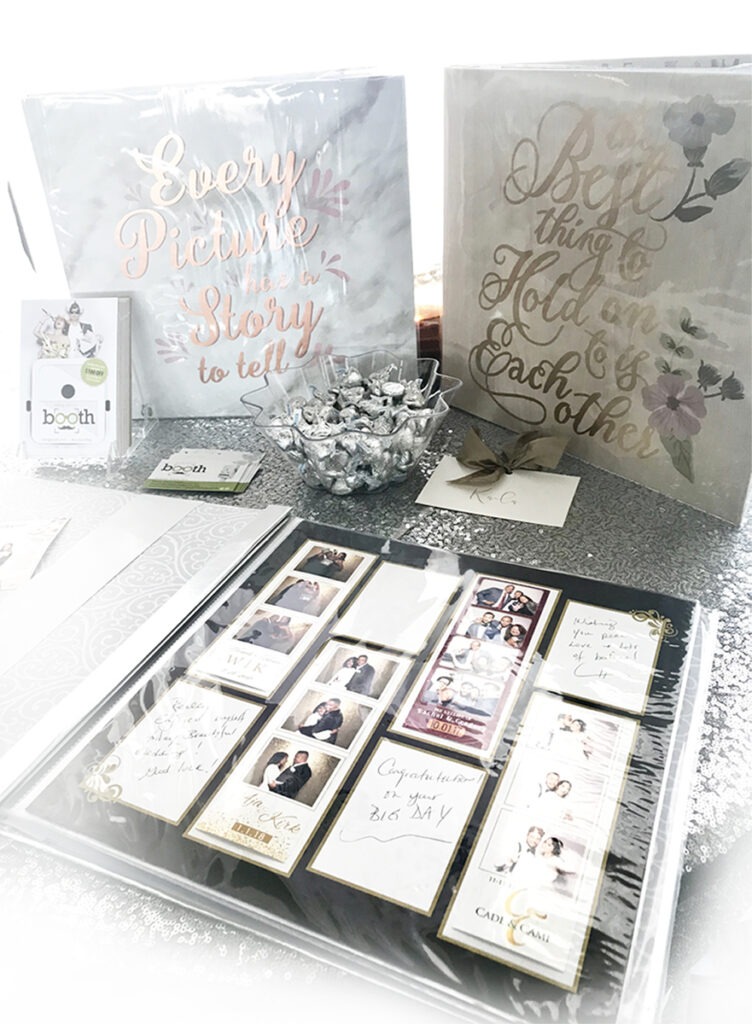 03. PHOTO BOOTH
Replace your guestbook with a photo booth scrapbook and give guests a photo strip favor! Everyone loves a PHOTO BOOTH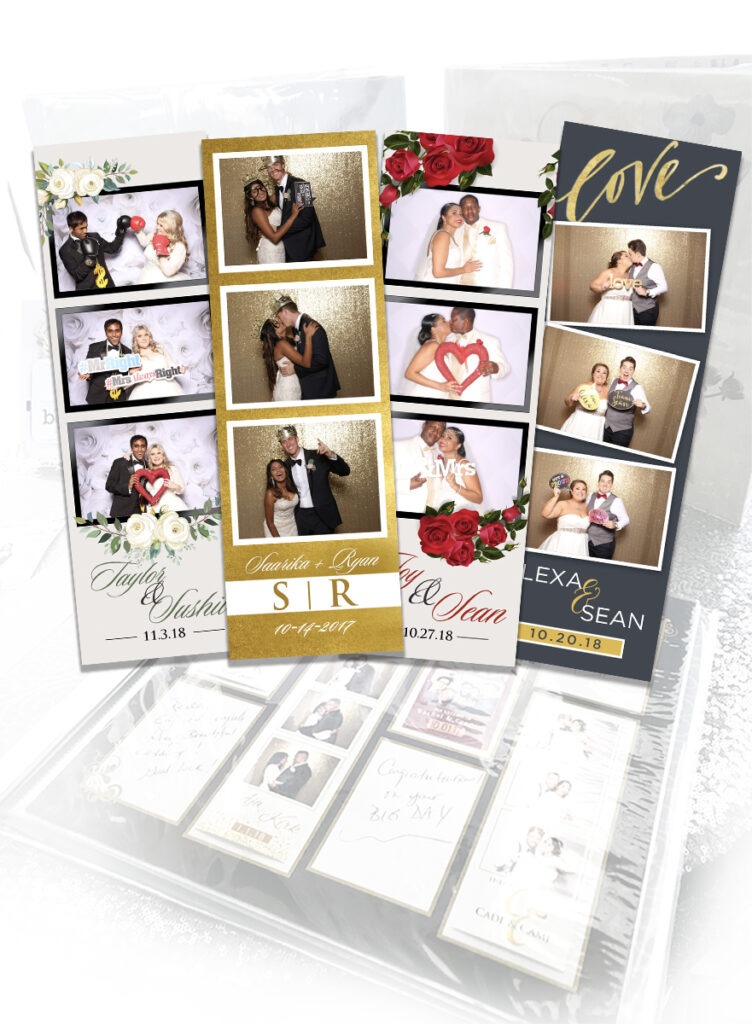 03. PHOTO BOOTH
Replace your guestbook with a photo booth scrapbook and give guests a photo strip favor! Everyone loves a PHOTO BOOTH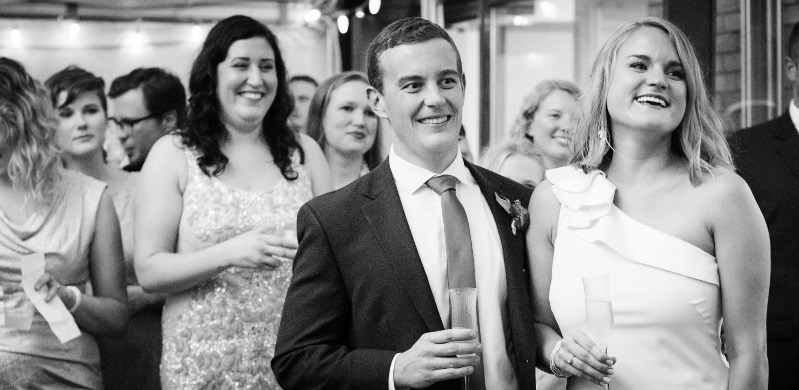 CAIT & JAKE
10/8/2016 | Maymont Park, RVA
"Working with The Masters of the Ceremony was by far one of the best decisions we made in planning our Maymont, Richmond, VA Wedding! They were professional and very responsive. Our biggest criteria for finding a DJ was having someone with a great personality, who could hang with our crowd and keep the party going. We are beyond happy with the music at the reception and had many of our guests come up to us and say it was the best wedding DJ they had ever experienced. You can't go wrong with booking this team for your special day!!"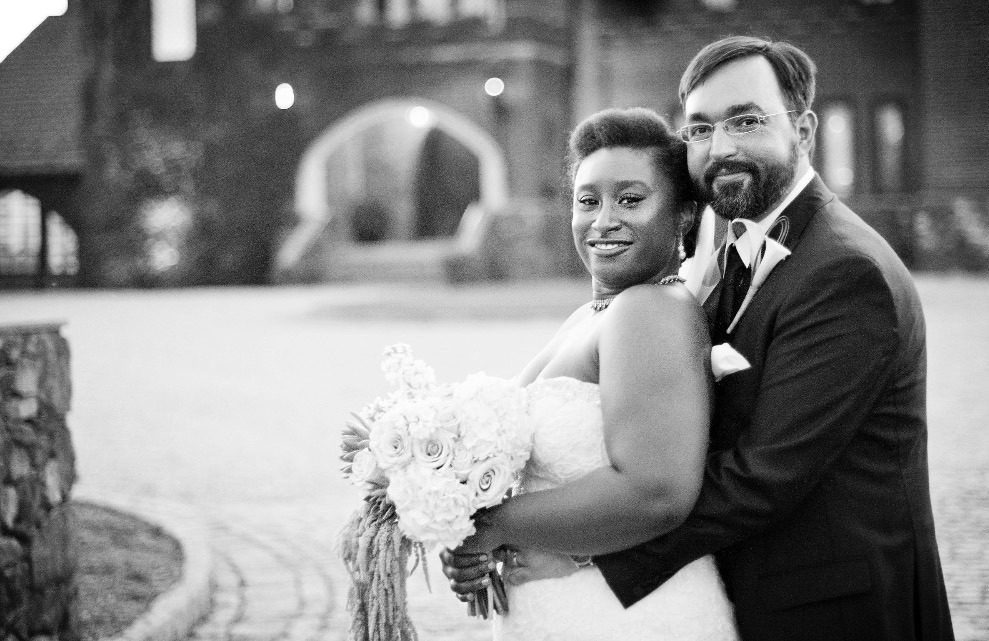 LAUREN & MARK
9/17/2016 | DOVER HALL, RVA
"TMOTC was absolutely phenomenal. After the first dance the guests couldn't stay off the floor! I remember the dinner music/playlist and how the guest could barely finish eating before they wanted to get up and dance. His attention to detail on (my day) he came dressed and coordinated with the groomsmen in our wedding colors. I can't tell you i expected it or had seen it done before. Adolphus, aka,Danja truly played a major role in making our special day one to remember!"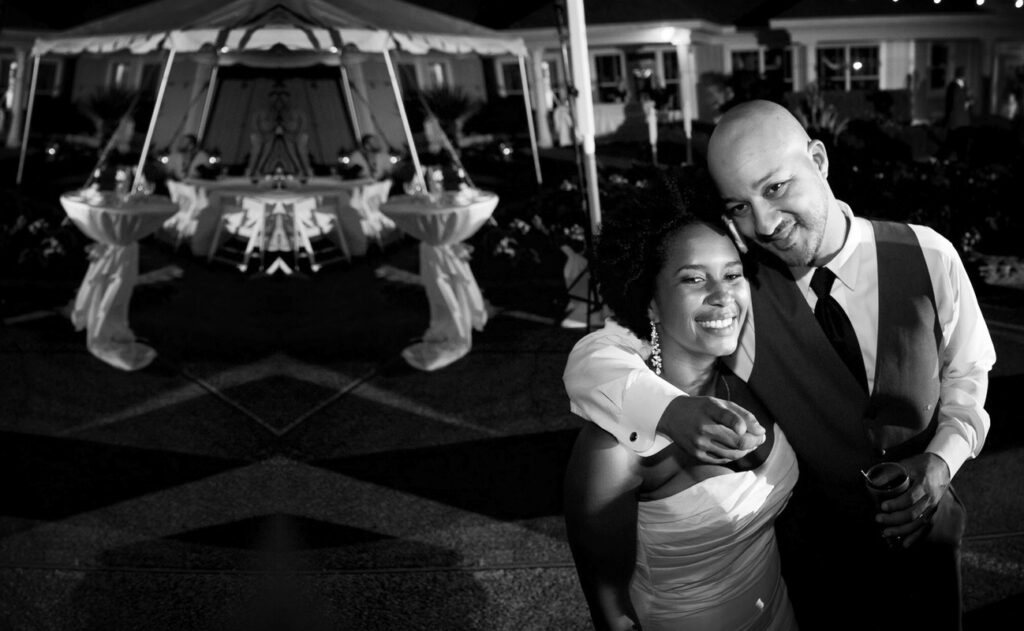 BROOKE & JULIEN
5/31/2015 | OUTER BANKS, NC
"Danja worked with us to create the most PHENOMENAL playlist EVER! His knowledge of all musical genres and ability to mix through the time periods seamlessly made an absolutely PERFECT evening for everyone at our wedding party from the youngest cousin to the oldest grand! People are still talking about our Dj! If you are looking for a truly gifted musician for your special day, with the professionalism it takes to keep everything running smoothly, book The Masters of the Ceremony!"